---
VIRTUAL CORP 2020 starts in some time.
---
The second edition of VIRTUAL CORP will be held as online event on 9 June 2020, 15:00-17:00 CEST (UTC+2).
Contents of VIRTUAL CORP #1 on 15 April
Contents

State-of-the-art Technologies in Urban and Spatial Planning, Architecture and Construction
Welcome by Prof. Christa REICHER and Manfred SCHRENK
Statements, Presentations
Roland VAN DER HEIJDEN, Programme Manager of Digital City Rotterdem, The Netherlands: Digital City Rotterdam and the Concept of Digital Twin
Sigrid BRELL-COKCAN, RWTH Aachen, Chair for Individualised Building Production: The Construction Site of the Future
Q & A
Beniamino MURGANTE, Professor of Urban and Regional Planning at University of Basilicata (Potenza, Italy): Why Italy First? Health, Geographical and Planning Aspects of the Covid-19 Outbreak
Q & A, Open Discussion

Moderation, contributions, interventions: Manfred SCHRENK
---
Registration

Type your e-mail address, check the checkbox, hit the button
I agree to CORP's data protection and privacy regulations and allow my data to be stored according to these rules.
On 9 June we are going to send an e-mail invitation for the online conference to all who registered here, so check your inbox on that day before 15:00 CEST.
---
The Speakers of VIRTUAL CORP 2020 on 9 June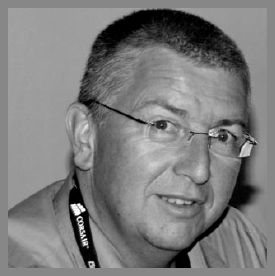 Manfred Schrenk studied spatial planning and regional science at Vienna University of Technology where he extensively worked on urban and transport planning. His fields of specialisation are urban planning and spatial development in information and knowledge society, mobility and transport planning, international urban development, urban, transport and environmental technologies, GIS and planning technologies. He is organiser of the annual international CORP conferences since foundation in 1996. He has been Vice President Events & Treasurer ISOCARP (International Society of City and Regional Planners), board member ÖGR (Austrian Society of Spatial Planning), and Deputy President AGEO (Austrian Umbrella Organisation for Geoinformation). He is currently Chairman of CORP (Competence Center for Urban and Regional Planning) and Lecturer at TU Wien, Institute of Spatial Planning. | Website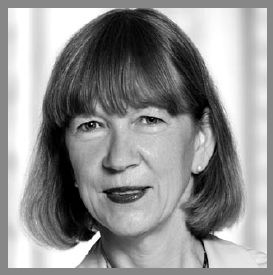 Christa Reicher is Professor for Urban Design and Director of the Institute for Urban Design and European Urbanism at RWTH Aachen since 2018. From 2002 to 2018 she was Head of Department of Urban Design and Land Use Planning at TU Dortmund and from 1998 to 2002 Professor for Urban Design at Bochum University of Applied Science. From 2010 to 2016 she was chairperson of the Scientific Board of the Federal Institute for Research on Building, Urban Affairs and Spatial Development. Since 2014 she has been speaker of the Graduate School "Energy Efficiency in the Quarter", an interdisciplinary PhD college in which 12 doctoral students conduct research on creative, technical and social topics relating to the future of the city and the neighbourhood. She has been a member of various advisory boards: Baukollegium Zürich (2010-2014), Baukollegium Berlin (2012-2017), design board of the city of Dortmund (since 2004) and the advisory council of Seestadt Aspern in Vienna (since 2014). | Website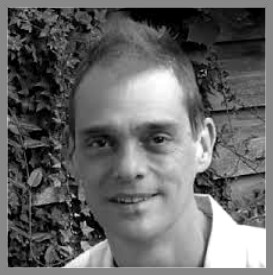 Roland van der Heijden works for the municipality of Rotterdam since many years. From origin he is a city planner, but has a lot of experience working on the edge of spatial planning, data and GIS. He also has developped several tools on smart city planning and energy. The last four years he is the program manager for the Digital City program of Rotterdam. He also periodically gives guest lectures on several knowledge institutes. | Website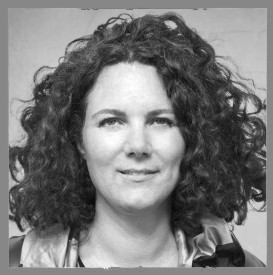 Sigrid Brell-Cokcan is the founder and director of the new Chair of Individualised Production at RWTH Aachen University and co-founded the Association for Robots in Architecture in 2010 together with Johannes Braumann. IP focuses on the use of innovative machinery in material and building production. To create an environment which allows efficient individualised production of lot size one, new and user friendly methods for man-machine interaction are developed. In 2003 she was the founding partner of II Architects int Istanbul/Vienna. Before launching her own architecture firm with Baris Cokcan she was working with renowned international architects and engineers Coop Himmelblau, Frank O Gehry, Peter Cook and Bollinger & Grohmann on projects such as Kunsthaus Graz, MARTA Herford and BMW World Munich. She holds a Doctorate in technical sciences from TU Wien (2014), a Master in Architecture (1998) from the Academy of Fine Arts Vienna, is a member of the Austrian Chamber of Architects and has completed international studies in architecture at University of Sydney (1994). | Website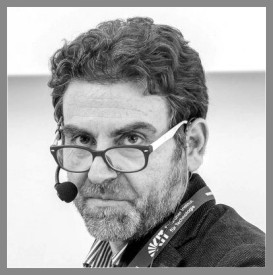 Beniamino Murgante is professor of spatial panning at the School of Engineering of the University of Basilicata. He took his phd in "Sciences and methods for European cities and territory" at the Department of Civil engineer of the University of Pisa and he carried out other researches in Lyon at the Laboratory for Information System Engineering directed by Robert Laurini. He is the author of more than 100 publications on international Journals in the field of technology applied to the city and the territory. Member of the Editorial Board of many international journals, scientific committees of a lot of national and international conferences and the scientific council of some national and international organizations. Co-General Chair of the International Conference on Computational Science and Its Applications (ICCSA). Head of Urban and Regional Systems Laboratory of the School of Engineering of the University of Basilicata. | Website